Manifest Marketing Limited is located on Hong Kong Island in the District of Wanchai, near Hong Kong's Central Business District.
Wanchai MTR Exit D, Lee Tung Avenue.
Exit and turn right on Queen's Road East.
Our grid coordinates are: 22° 16' 35.00" N 114° 10' 18.00" E
Here is a printable Map for printing or just viewing.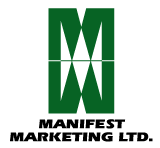 Our mailing address is:

Manifest Marketing Limited
9/F, Shun Feng International Centre
182 Queen's Road East
Wanchai
Hong Kong, SAR
Telephone number: +(852) 2869-5065
Fax number: +(852) 3020-1035 or (852) 2657-0312
For general inquires, it's best to email us at: info@manifest-hk.com
Facebook: www.facebook.com/ManifestHK